First pour the batter in the pan. Be very very careful, the pan is HOT!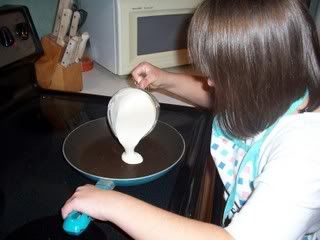 Watch the bubbles. See 'em popp'in? That's when it's time to flip it over.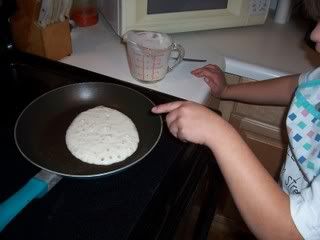 After you flip it over you have to wait again. Not very long though.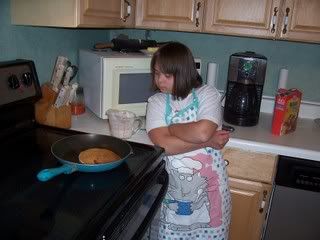 When that's done, you hafta put it on a plate. This is tricky. Don't drop it! (see my violet glasses? I luv'em...sometimes.)
A little butter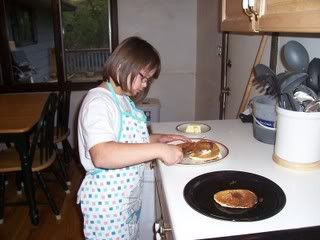 Alot of syrup, and it's ready to eat!