Ok, well they're of our fur family. If you thought photographing 4 kids was difficult, try four fur kids! Especially when one of them is only 6 months old.
"Roman...STAY!"
Hey guys..Mom's over here!
Almost got it...just gotta get Roman to look.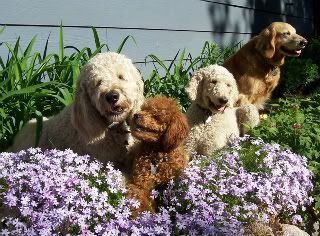 Finally! Only 20 or so pictures deleted. Not too bad!
Dudley, Roman, Zurri, Rubee