Tonight is all about Angela. Here's why!
Here's a picture taken about two months before she got her braces on. Angela is missing several adult teeth, so the braces moved a lot around to fill all but one gap. It's hard to see in this picture (if you click on it I think it'll get bigger) but her front teeth came together at an angle. Also, you can see her second top tooth on her left is sideways. Her bottom teeth? "Jumbled" comes to mind. They were all over the place and are now nice and straight!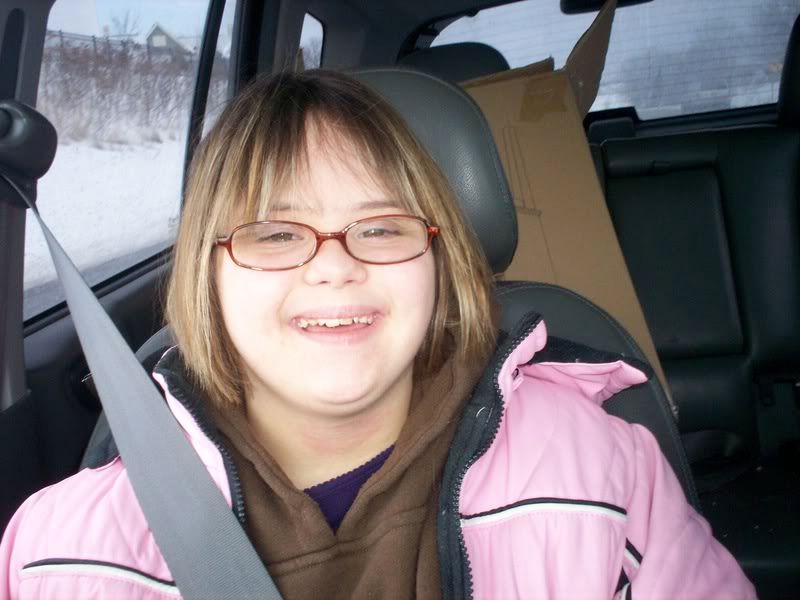 This picture was taken just a couple weeks after she got her braces on. WOW!!! Pretty sure that was a different kid! This very rapid weight gain was from taking Depakote for her seizures.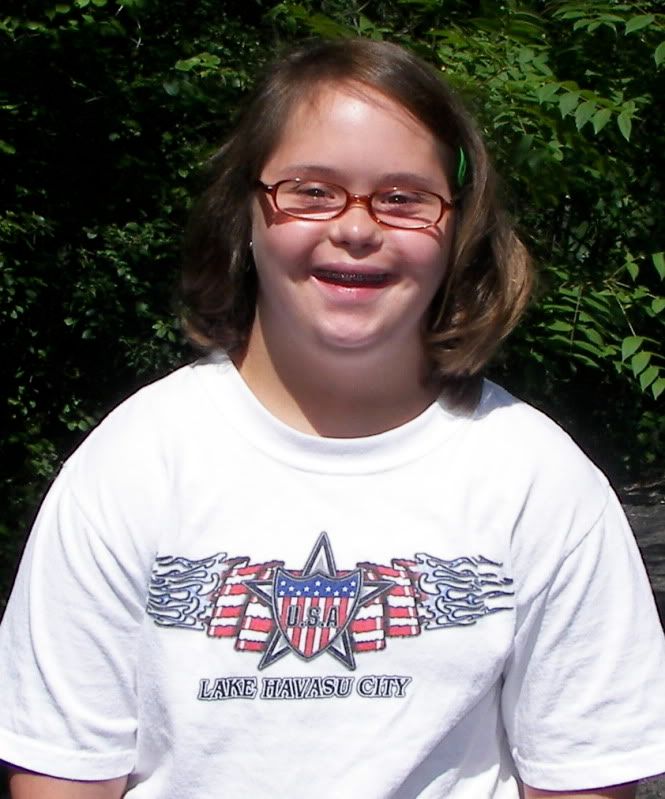 And here's an "after" photo. She has two and a half years of orthodontic work behind her now! She was actually supposed to have about another months but we decided it was time to be done.